[vc_row full_width="stretch_row_content" type="full_page_width_inner_container" padding_top="" padding_bottom="" el_class="post-banner-top"][vc_column][vc_custom_heading text="The Definitive Guide To Personal Income Tax In Malaysia For 2016″ el_class="post-tit-h2″][vc_custom_heading text="Find out everything you need to know about filing your personal income tax in Malaysia by April 2016!" font_container="tag:p|text_align:left" el_class="post-tit-p"][/vc_column][/vc_row][vc_row type="container" padding_top="" padding_bottom=""][vc_column width="2/3″][vc_custom_heading source="post_title"][vc_column_text]Preparing and filing your income tax in Malaysia can be a challenging and anxiety-inducing experience every year for most people, but it doesn't have to be if you understand how income tax works in this country.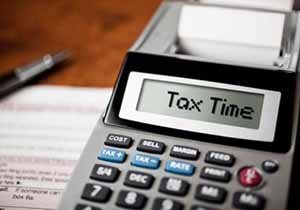 Do you know how your tax is calculated? Are you aware that Malaysia adopts a progressive income tax rate system, which means that you only pay the higher rate on the amount above the rate? Do you know what the differences between tax exemptions, tax reliefs, tax rebates and tax deductibles are? How can you get higher income tax return?
If you have no clue what the answers for these questions are, plus many other income tax-related questions, you will have no idea how to plan your taxes well. Without planning, you won't be able to maximise on the tax reliefs available, and get the tax savings you are eligible for.
Well, it is never too late to find out. With this simple and easy-to-understand Malaysia income tax guide 2016, you will be filing your tax like a whiz before April ends.
Now, let's get started and find out what's chargeable income![/vc_column_text][/vc_column][vc_column width="1/3″ el_class="post-sidebar-rite"][vc_column_text][do_widget id=nav_menu-6][/vc_column_text][/vc_column][/vc_row]